How much does termite inspection cost? Roughly $220 for an average single-storey home, but there are several factors such as property type, size of the garden, and location, that influence the exact cost.
The fastest way to find out is to call us on 131 546 for a free quote.Rest assured, our pricing is always reasonable and suits all kinds of budgets.
Average termite inspection cost
An inspection for an average three-to-four bedroom, single storey home costs $220 inc. GST, but it's even less when packaged with other services. Our reliable service backed by the Jim's Guarantee means our team are the people to call if you need an inspection and potential treatment.
Termites are highly destructive pests, and need professional treatment to remove them and save your house from structural damage. Reasons you should have have regular inspections include:
They cause millions of dollars' worth of damage to Australian buildings each year, with approximately one in every three homes being attacked.
Damage is rarely covered by standard home insurance, leaving you significantly out of pocket.
Termites are repeat offenders and will come back if preventative measures aren't put in place.
They are active in warm weather and densely populated areas — Brisbane, Ipswich, and the Gold Coast are all at high risk.
Most professional services recommend termite inspections at least once a year, even if you alreaday have a termite managment system in place. These systems make it harder for them to attack your building and easier to detect them, but won't necessarily stop them altogether. Regular inspections also make sure that your existing system is still working, and detect termites early if they have settled into your building.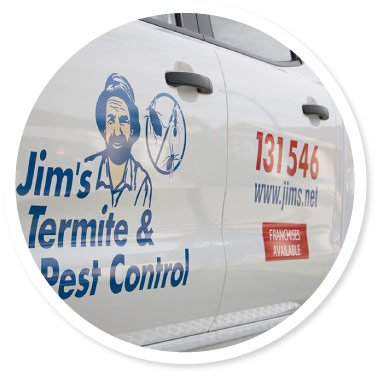 Our team has a range of professional equipment and training available to pinpoint any termite issues. We might use techniques like:
Sounding: A specialist technique that tests the strength of wood.
Listening equipment: To detect termite movement.
Moisture meters: To detect high levels of moisture in wood, which may indicate populations.
Borescope: A non-invasive method, which takes pictures of active infestations in wood.
Termatrac T3i: Detects moisture, thermal variations, and movement.
Any inspection completed by our team comes with a comprehensive and specialised report on your property. It will address information relevant to your property, including:
Current termite activity, and evidence of previous damages.
Property conditions that encourage infestations.
Information on your current protection system if it exists.
Prevention tips and tricks.
Various protection programs and treatment options.
Termite short FAQs
How much does it cost to inspect a house for termites?
A termite inspection for an average 3 to 4 bedroom, single storey home costs $220 inc. GST, but it could cost less if packaged with other services.
How do you inspect a house for termites?
A range of professional equipment is used to target any suspect termite activity areas. Techniques such as Sounding (tests wood), Listening (hear the movement of termites), Moisture meters (detects high levels of moisture in wood, an indication of termite activity), Borescope (non-invasive pictures of active infestations), and Termatrac T3i (detects moisture, thermal variations, and movement).
Do termites ever just go away?
No, termites will not go away on their own. Why would they if they have found a comfortable place to live which provides them with all the wood they can eat. Until, of course, they have eaten it all. Your home, that is.
Talk to the termite experts
For these destructive pests, prevention strategies and early screenings are the best line of defence for your property. Regular yearly inspections are highly recommended by many professionals and organisations that see the destruction they can cause.