Pigeons roosting under your solar panels don't just make a mess. Known for spreading disease-causing bacteria, they pose a health risk, but can also cause irreparable damage to your solar panels – destroying the exposed wiring or stopping the flow of air to the panels. Fortunately there is a solution – you can bird proof solar panels, provided you know what to do.
Bird proof solar panels – How does it work?
When it comes to keeping birds, rodents, and other nasties from interfering with your solar panels, pigeon mesh is one of the most effective and long-lasting solutions. Unlike other meshes available from your local hardware store, pigeon mesh is designed with pest control in mind. The mesh is made from galvanised wire coated in UV stabilised PVC, and it's hard-wearing so you can be sure that it'll stand up to the harsh Australian climate.
The panel proofing process
First, we remove the pigeons nesting under your solar panels. This is usually done with either a fast-acting poison or by safely and responsibly shooting them.
We clear out the debris under the panels and do a thorough clean. Bird droppings are corrosive, and leaving them can cause further damage to both the panels and your roof.
We install the mesh around the sides of the solar panels.
Your solar panels are now pigeon-proof!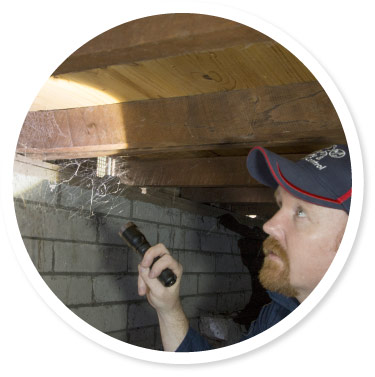 DIY or professional installation?
While it may be tempting to try to install the solar panel mesh yourself, there are a few things to consider that often make it worth getting your pigeon solar panel netting installed by a professional. These include:
Getting rid of the birds under your solar panels isn't as easy as shooing them away. Wild birds are highly territorial, and consider that space their home. As professional pest technicians, we have access to high-quality, fast-acting poisons that will get rid of them quickly and painlessly. We also have licenced pigeon shooters to do so safely and with little public disturbance.
Finding the right mesh for your solar panels isn't as easy as popping down to Bunnings. While some available consumer meshes aren't bad, they weren't designed with solar panels in mind, and the installation of such meshes could void your solar panels' warranty. Pest control technicians use the best quality pigeon meshes and will install them carefully so you can keep your warranty.
Dangers of being on the roof
Being on the roof is risking, especially if your roof is pitched, and you could also accidentally cause more damage to your solar panels while you are up there. When you call a professional to install your solar panel pigeon mesh, you're calling someone who knows how is trained and insured to safely work with your solar panels and on your roof.
Why you can trust Jim's Pest Control Queensland
Jim's Termite and Pest Control Queensland has over two decades worth of experience in pest control. Our technicians will perform a thorough inspection and work with you to tailor a solution to your problem. When you use Jim's, you're getting a better product at a lower price, all covered by Jim's Service Guarantee. If the treatment doesn't work, we will come back and fix it free of charge.