Jim's are your pest control Edens Landing experts. Your local technician is experienced, fully trained, and insured, and you can trust the Jim's name to help you with any pest problem. We're here for you when you need us.
Simply call 131 546 and our friendly staff will arrange for our technician to contact you.
With a great community spirit, plenty of parks and green spaces to enjoy for nature lovers, and bordered by the Logan River, Edens Landing offers something for people of all ages. With major amenities such as shopping centres, medical facilities, schools, restaurants, and cafes all within easy reach, it's no wonder that many Edens Landing residents are long-term locals.
And while Edens Landing locals enjoy being surrounded by nature, they know that pests such as ants, termites, spiders, possums, and rodents, also inhabit the area. Don't let creepy crawlies or pests disrupt your business or lifestyle. If you find yourself with a pesky pest problem, Jim's can sort it out, fast.
Jim's Pest Control Edens Landing – we'll solve your pest problems
Troublesome pests can severely disrupt your business, or your day-to-day lifestyle, which is why prevention is always better than cure. Regular pest and termite inspections will greatly reduce your risk of an invasion of potentially harmful pests, which will ultimately save you time, money, and stress in the future.
At Jim's Pest Control Edens Landing, we're highly experienced at conducting thorough inspections of properties. Our trained technicians will be able to detect any signs of pest or termite damage, and will put preventative pest control treatments in place immediately. Meaning you can relax knowing you're protected against any potentially destructive intruders.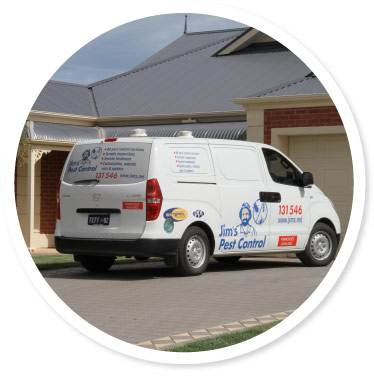 Wasp Problems? They're our speciality
Given their aggressive nature, wasps can pose a threat to your family, staff, or customers' safety if a colony takes up residence in your home or business. They have a painful sting and potential to cause an allergic or anaphylactic reaction, so it's always safest to remove wasps using a professional pest controller.
Your local technician will conduct a thorough inspection of your home or business and the surrounding area to determine if wasp nest removal is possible. If not, they'll apply a suitable pesticide which will ensure the colony is quickly and effectively eliminated.
Meet your Edens Landing pest technician
Jaison Lamb is your friendly, reliable technician for Jim's Pest Control Edens Landing. His excellent local pest knowledge means that he can handle any pest problems quickly and effectively.
Priding himself on providing fast, friendly, and reliable service to his customers, Jaison always goes out of his way to make the process stress-free for his customers.
What would be his most valuable tip to all home and business owners? Jaison says that would be to have an annual termite inspection, given the damage they can cause.