Searching for "termite treatment Brisbane"? Jim's termite control services incorporates the very latest termite control and detection technology.
That equipment, coupled with extensive local area knowledge and experience in all things regarding termite control, means for you that our Jim's pest control technicians are the experts in detecting and ridding your premises of white ants (termites).
We are your #1 choice when it comes to termite pest control in not only Brisbane and surrounding suburbs, but other areas of Queensland too.
The technology Jim's uses includes: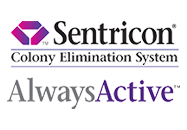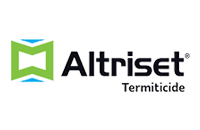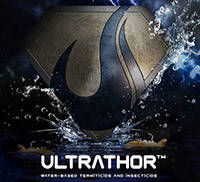 More about Jim's termite treatment Brisbane
Jim's Termite & Pest Controls employs highly trained technicians whouse the Termatrac T3i – the world's # 1 termite detector. This is the only device in the world that detects termites through and behind walls, ceilings or roof areas. The Termatrac T3i pinpoints the exact location of any termite movement and, from the display on the screen, your Jim's Termite & Pest Control technician will then be able to provide you with a printed report. Utilising the Termatrac T3i is non-invasive, i.e. there is no damage to your property as we don't have to pull walls apart or drill holes to locate termites. Add to this the latest in infrared detection, including thermal imaging technology, and you've got "Total Confidence in Termite Detection".
TERMITE PROOF YOUR HOME WITH AUSTRALIA'S LEADING TERMITICIDES

Termidor has delivered unparalleled termite control since it was first introduced onto the Australian market in 2002, Termidor provides fast elimination of termites and is a highly effective, long term residual termite treatment, keeping hundreds of thousands of homes across Australia safe from termites. Now, with the release of Termidor HE (High Efficiency), we can provide a superior treatment with less drilling or disturbing the structure and damaging the aesthetics of your home. The end result is a more effective protection zone that can leave your home looking just as it did before. Not only does Termidor provide the highest level of termite protection, they offer The Termidor Assurance Warranty, which covers your home for structural damage up to $2 million. it's just another example of Termidor's dedication to innovation and customer satisfaction.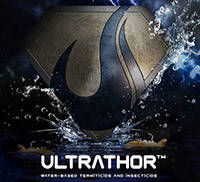 Ultrathor – The silent killer. Ultrathor provides fast elimination of the termites attacking your property together with highly effective, long-term residual termite control. With it's unique mode of action, we guarantee that Ultrathor will provide proven protection against termite entry for up to 8 years or more. Ultrasure $100,000 Termite Performance Warranty. The warranty is seamlessly handled by your Ultrathor Trusted Professional Pest Manager who will complete all the necessary lodgements.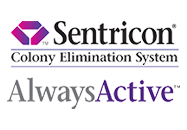 Sentricon AlwaysActive is the new and very different way of continuously protecting your home against termites, harnessing the natural behaviour and biology of termites, together with a highly effective termiticide. Sentircon AlwaysActive is a unique and environmentally sensitive termite control system that protects your home all day, every day, from day one. Eliminating termites before they are even discovered.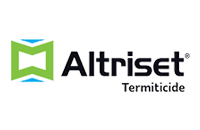 "From the really thorough Inspection through to the Treatment, Rob and his Jim's termite team exceeded our expectations. The Customer Service was awesome and there was no pushy sales jargon. Not only did they offer the best solution for our property, they gave us choices which helped us to make an informed decision on which treatment to go with. Will definitely recommend." – Jodi M, Eden's Landing