Jim's are your pest control Nundah experts. Our local technicians are experienced, fully trained, and insured. You can trust the Jim's name to help you with any pest problem.
One of Brisbane's most historic suburbs, Nundah has since been transformed into more of an urban village. A thriving hub of bars, cafes and shops, this vibrant suburb is fast becoming a popular place to live, work and socialise.
With an increasing population and increasing residences, Nundah does attract its fair share of pests. Food service businesses are always an attraction for rodents and cockroaches, while buildings have received their fair share of termite infestations. However this doesn't have to be a problem when you have the right pest control experts ready to help.
Jim's Pest Control Nundah – reliably effective
In this fast-growing suburb, Jim's Pest Control has a reputation for reliable service among home and business owners alike. We keep our skills sharp and knowledge up to date with the latest in pest control techniques, to make sure we give you an effective result.
When you have a pest problem, we're always here for you. Along with our call centre, we have 24-hour online enquiries to make sure you we can come and help you as fast as you need it. When we inspect a property, we do our best to provide you with a range of options, so you can get the treatment that will suit your budget and requirements.
Every pest control treatment we provide comes with the Jim's Guarantee. If you're not 100% satisfied, we will come back fix the job until you are.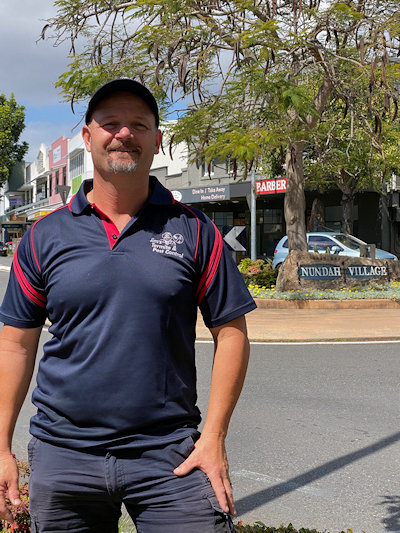 Effective termite prevention and treatment
Did you know that we are termite specialists? While we are highly experienced controlling all pests, we have specific knowledge needed to effectively inspect for, prevent and treat termite infestations.
An unchecked termite infestation proves extremely costly. They can cause thousands of dollars in damage, which usually isn't even covered by household insurance. We strongly advise you get your house inspected regularly. If we do find an infestation, we design a treatment plan specific to your situation. This can include:
Pesticide barriers, applied to the soil under and around your house foundations
Dusts, ingested by some termites, who proceed to infect the rest of the colony
Pesticides in plastic, which can also serve as physical barriers
Your local Nundah pest expert
Paul Schoone is Jim Pest Control Nundah's experienced technician. Dependable and reliable, he's passionate about helping homeowners and businesses in the area keep their buildings pest free. He originally teamed up with Jim's as he valued the support of a trusted brand, to ensure he can deliver the best possible service for his customers.
When Paul comes to treat your home, he will give you advice on reducing the risk of infestation, to help you keep pests at bay well into the future.