Searching for an ant control Brisbane expert? Jim's Termite and Pest Control technicians are fully trained and experienced in how to detect and removed ants from your home (or workplace).
Modern homes and buildings are ideal for ants because they provide shelter, food, warmth and water. You will see them in roof voids, subfloors, kitchens, bathrooms, external walls and gardens. Ants can cause serious disruptions with their nesting habits in certain types of construction – particularly homes with exposed timber beams and raked ceilings.
Why is ant control necessary?
Ants can spread disease because they can scavenge for food in garbage areas, dog excrement and other unsanitary areas. These disease carrying organisms can then be tracked into our homes and onto our food.
Bite and Sting: There are some species of Ants such as Fire Ants that can both bite and sting and cause much discomfort.
Have unsightly ant trails and mounds. In some instances ants have caused cracks in paths due to their excavations.
Cause damage: Serious infestations have been known to cause electrical short circuits caused by their nesting habits.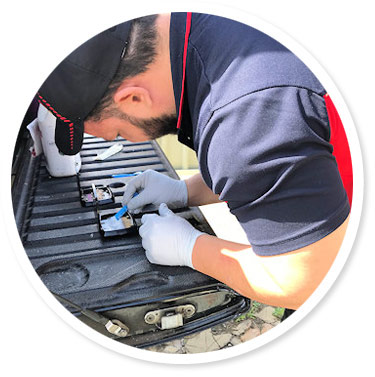 Ant control – why ants are classed as pests
We can set up a guaranteed program to control ants in a building and it's surrounding environment and advise how you can help reduce future problems.
Inspect: We will carry out a survey and report our findings.
Bait: We will apply special bait which is licensed and formulated for Ant control. This is very safe for you, your children and your pets. The bait is applied to out of reach places for your added peace of mind.
Dust: We may apply dust to your roof void and other concealed areas.
Sprays: We may apply a special non-repellent spray application which is licensed and formulated for Ant control. This is applied to the perimeter of your home or building and is designed to be transferred by the ants right back to the queen, causing colony elimination.
In the event of a severe infestation where typical ant control methods are insufficient, we may need to access wall cavities by drilling small holes and injecting an approved foaming insecticide.
Our effective treatment methods mean that we are able to control even the most difficult ant problems by causing colony elimination – rather than just treating the ants that are most visable and having the underlying problem continue soon afterwards. Our ant treatments are comprehensive and guaranteed.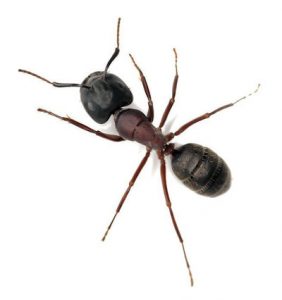 The life and habits of ants
Sanitation: Reduce food and water availability. Keep rubbish bins well sealed and dispose of rubbish frequently.
Storage: Ensure food is stored above the ground and in tightly sealed containers.
External Walls: Keep trees and heavy foliage off external walls as ants can use these as a pathway into your home.
Call Us: If you have been experiencing issues with ants, professional eradication is the best option. Contact your local ant experts, Jim's Termite & Pest Control: Phone 131 546, or click here to obtain a free quote.
Why trust Jim's to get rid of ants around your home
All the above, plus:
Ensure regular stock rotation and also inspect incoming food stock.
Conduct regular inspections for ant entry points and evidence of activity.
Contact Jim's Termite & Pest Control for a reliable and effective solution: Phone 131 546, or click here to obtain a free quote.