Silverfish are a common pest in Australia and are often found outside of houses and in sheds. They prefer dark areas and are frequently found inside homes and roof spaces where they can damage photos, books, wallpaper and clothing.
They also like undisturbed places such as in cupboards and bookshelves. Silverfish are wingless insects with a long, soft body covered in silvery-grey scales and are about 15 mm long. Many homes in Queensland with Balinese huts have reported infestations in the thatch material.
Following a thorough inspection, your Jim's Termite & Pest Control franchisee will advise on the most appropriate treatment.
Often this will involve moving of furniture to access dark and secluded areas and it may also require the removal of clothing from cupboards. The customer is usually able to assist in the control process by thoroughly vacuuming all carpeted areas prior to our treatment.
As well as treatment to carpets and cupboards, your roof void and external perimeter will also be treated.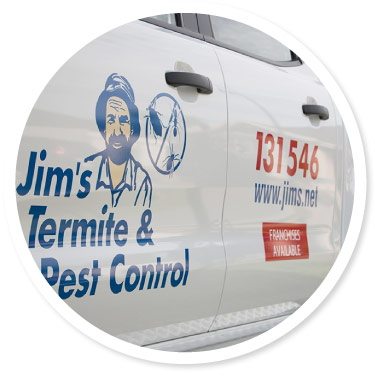 Recommended Preventative Tips
Reduce the humidity in your home.
Vacuum frequently, including under beds and furniture that is rarely moved.
Remove food sources. Don't leave books and loose items on the floor for prolonged periods.
Caulk all cracks and crevices where they could lay eggs. Fill in any dark, damp cracks and crevices
If you sense you may have a silverfish infestation in your home or accommodation facility, professional eradication is the best option. Contact your local Jim't Termite & Pest Control expert: Phone 131 546, or click here to obtain a free quote.
Hotels & Accommodation Facilities
 All the above, plus:
 Educate staff in the identification and signs of silverfish infestation
Contact Jim's Termite & Pest Control upon sighting of silverfish. Phone 131 546, or click here to obtain a free quote.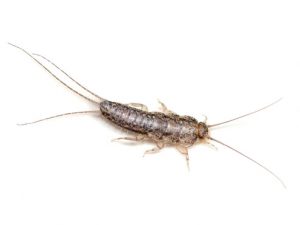 Silverfish treatments are usually highly successful with customers reporting complete cessation of activity and no further re-infestation.