Jim's are your pest control Cashmere experts. Our local technicians are experienced, fully trained, and insured. You can trust the Jim's name to help you with any pest problem.
We're here for you when you need us.  Simply call 131 546 and our friendly staff will arrange for our technician to contact you.
Cashmere is a peaceful place to live for people who enjoy the quiet life. Surrounded by acreage and semi-rural properties, it's the perfect location to get a taste of the country life, while still having shops, schools and transport on your back door.
While most Cashmere residents love their lifestyle, they also know that its proximity to the country attracts pests like possums, rodents and carpet pythons. At Jim's Pest Control Cashmere, we are experienced with treating local pests and safely removing wildlife, so you can enjoy this laid-back area in peace.
Jim's Pest Control Cashmere – where customers come first
Jim's Pest Control has a reputation among Cashmere locals for excellent customer service. Our biggest priority is that our customers have a great experience with us, and are left with full peace of mind that their troublesome visitors will no longer bother them.
Our customers like the fact our pest control technicians usually drop in to inspect your property first before coming to do the job. This makes sure they can see the specific problem, quote accurately, and come prepared. Of course, if it's a pest emergency that you need to get under control quickly, they will turn up ready to get the job handled.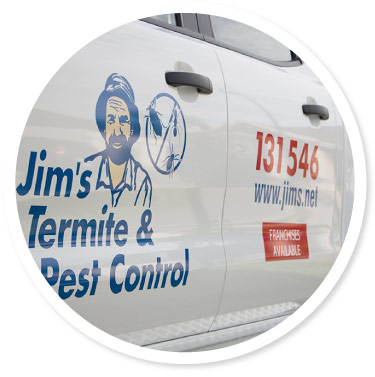 Possums – peskier than you think
Possums may look cute and cuddly, but if you've ever had one in your roof, you're probably not their biggest fan. They damage your insulation, chew through electrical wiring, and make a mess with their urine and faeces. It's pretty easy to tell if a possum has taken up residence in your home – they can be quite loud!
Our possum pest control service is chemical-free and harmless to the possum, but will effectively keep them from returning. We will trap the possum in a cage, where we look after it for 24 hours while we patch up the entry points in your roof. When we release it, the possum will quickly discover it can't get back into your roof and will have to find somewhere else to live.
Alternatively, some of our technicians use one-way doors that allow a possum to exit your roof, but prevents it from getting back in.
Cashmere's favourite pest control technician
Craig Beddow is the local technician for Jim's Pest Control Cashmere. He is known and loved among the locals for his expertise with all types of pests and his reliable, can-do approach.
He is a big advocate for preventative work, particularly for termite inspections, as he knows this will save his customers money and damage in the long run.