Welcome to Jim's Pest Control Agnes Water, where Dale Casford is your reliable pest expert partner in battling unwanted visitors of the creepy-crawly kind.
Living in a beautiful place like Agnes Water, QLD, comes with its set of challenges, including pest problems. Whether it's ants, spiders, or anything in between, we've got you covered.
Simply call 131 546 and our friendly staff will arrange for our technician to contact you if you have pest problems.
Why Agnes Water?
Situated near the scenic locations of Seventeen Seventy, Agnes Water, and Eurimbula National Park, Agnes Water is a hotspot for tourists and locals alike. However, its subtropical climate and lush surroundings also make it a paradise for pests.
Pest Control Agnes Water: What's Bugging You?
Common pests in this area include ants, spiders, cockroaches, and rodents. Termites are another significant concern, primarily because of the abundance of timber structures in the region.
Proximity to Nearby Locations
Being close to tourist hubs like Gladstone and Bundaberg, Agnes Water can sometimes experience imported pest issues. These problems escalate during peak tourist season, so timely action is crucial.
Your Trusted Partner
That's where we come in. At Jim's Pest Control Agnes Water, our trained professionals use state-of-the-art technology to make your home or business pest-free. Plus, our eco-friendly methods ensure you're doing right by Mother Nature as well. When you choose Jim's Pest Control Agnes Water, you're choosing quality, reliability, and peace of mind. So, why wait?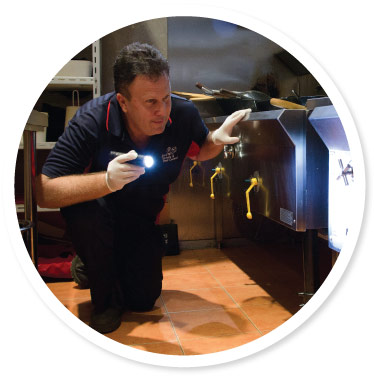 Ants love the Queensland heat. They infiltrate homes, looking for food and water. Meanwhile, spiders enjoy the area's vegetation, making gardens and homes their playground.
Roaches are a year-round issue here. They lurk in drains, kitchens, and dark corners. Our treatments target these hideouts, giving you a roach-free environment.
Rodents are not just a nuisance; they're a health hazard. We trap and remove them efficiently, eliminating both the critters and the risk they pose.
Termites can cause severe structural damage. We offer comprehensive termite solutions that include inspections, treatments, and prevention plans.