Jim's are your pest control Toowoomba experts. Your local technician is experienced, fully trained, and insured, and you can trust the Jim's name to help you with any pest problem. We're here for you when you need us.
Simply call 131 546 and our friendly staff will arrange for our technician to contact you.
As Queensland's largest inland city, Toowoomba retains its country charm, while offering locals and visitors a vibrant café and art scene. Also known as the Garden City, Toowoomba is home to hundreds of parks and gardens. So no matter what time of year it is, locals and visitors alike can explore rolling plains, vibrant country towns, and quaint hamlets. With major amenities and facilities all within easy reach, Toowoomba is a great place to live for people of all ages.
Being such a comfortable place to live, Toowoomba residents know that they're not the only ones who enjoy being surrounded by parklands and green spaces. Pests such as spiders, termites, wasps, rodents, and possums all call the city home. So, if you find yourself with unwanted visitors in your home or business, Jim's Pest Control can help.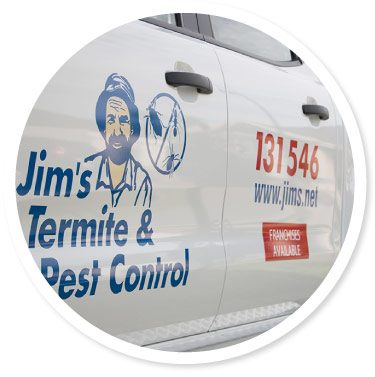 Jim's Pest Control Toowoomba – your local pest control technicians
Toowoomba residents can trust our local technicians to provide them with fast, safe, and effective pest control solutions.
Our customers appreciate that our technician will make an appointment at a time that suits you to carry out a thorough inspection of your property before we start any work. By doing this, it allows us to determine the most effective pest control treatment, and we'll also be able to provide you with an accurate quote for the work required.
So if you have a pest problem, we want to know about it so that we can eliminate it, and you can quickly get back to business without having to worry about uninvited guests.
Wasps – a small pest, but a big problem
Our backyards and buildings in Australia are an ideal home for wasps, as they provide food and an anchorage for their nests. At Jim's Pest Control, we recognise that some species of wasps can be beneficial insects, however the potential danger they pose leaves us with no other alternative than to eradicate them.
If you discover a wasp at your home or business, it's tempting to try to kill it yourself. But if you don't kill the wasp quickly, you'll suddenly find yourself surrounded by a swarm of incredibly angry wasps that will sting you many times over. This situation could potentially be life-threatening.
So, if you find wasps at your property, it's always best to call in the professionals to deal with the situation. At Jim's Pest Control, we'll carry out a thorough inspection of your property to locate the nest. We'll then determine if nest removal is possible, and/or apply a suitable pesticide to eliminate the colony.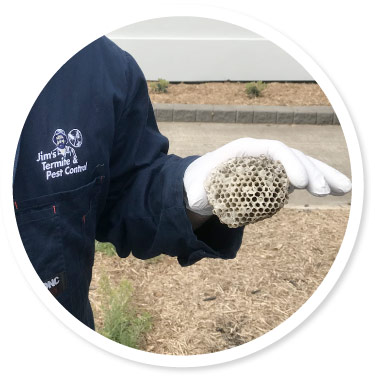 The local Toowoomba pest control expert
Daniel Braxton is the Jim's Pest Control Toowoomba expert who local residents rely on. Daniel understands local pest behaviour, and has the knowledge and experience to deal with any pest problem quickly and effectively.
Providing outstanding customer service, and fast, effective results, Daniel's number one priority is his customers. Making his customers happy by eliminating their pest situations is what gives Daniel the greatest job satisfaction.
Daniel advises his clients to have regular pest inspections, as he knows that their home is their palace. And no-one wants troublesome house guests entering their palace.